Apartments and information
Check-in is from 4:00 PM – 7:00 PM
Check out before 10:00 AM
Prices for your stay are include bed linen and towels excluding final cleaning costs
In the high season, a minimum rental period of 3 nights applies
Dogs are allowed in some apartments. Mail us for questions about this. Costs for a dog stay: 50 DKK per dog per night.
This is a big 6 persons guesthouse which is located on the ground floor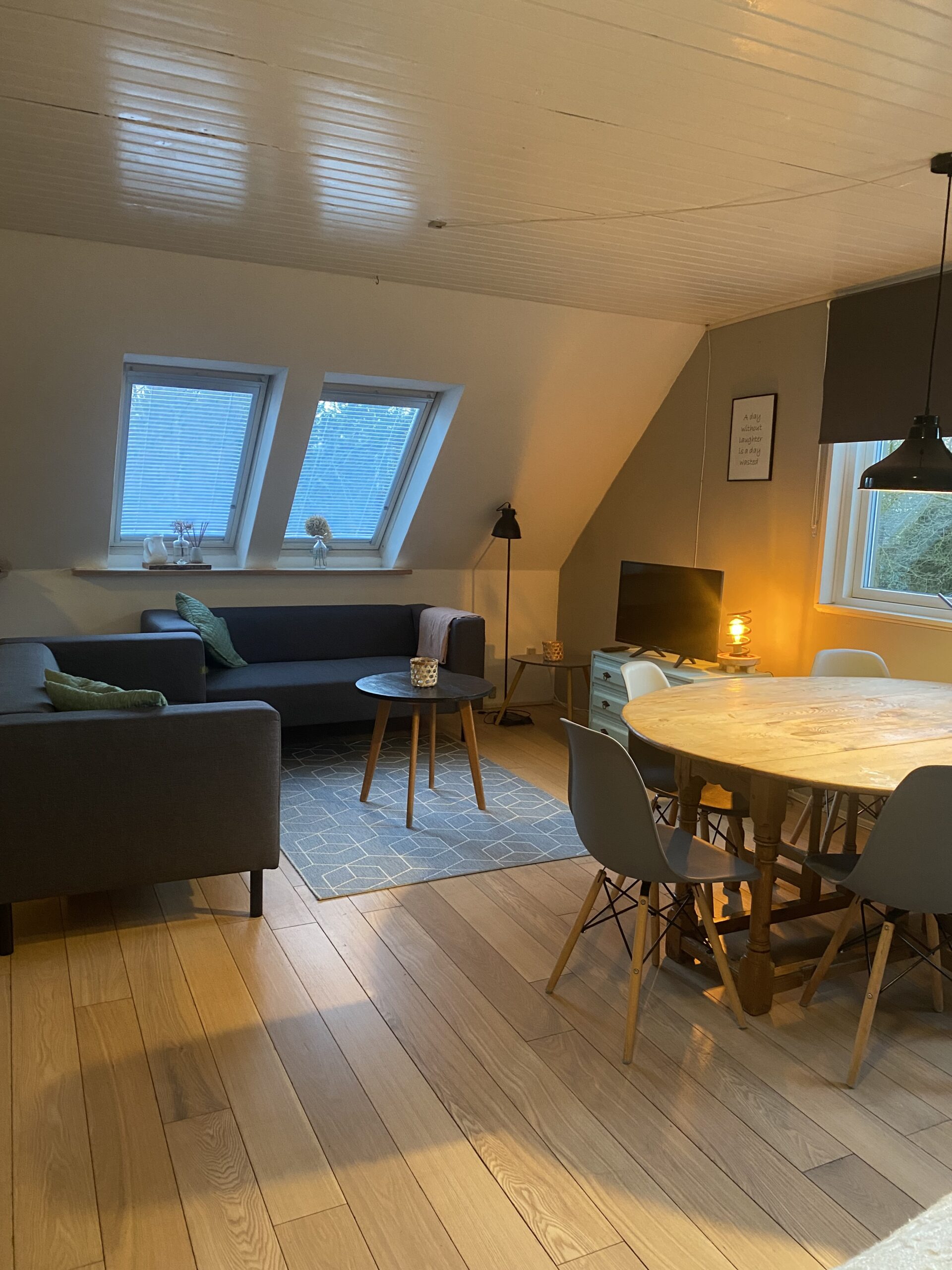 This 5 person apartment is located on the first floor
This cozy 2-person apartment is located on the ground floor and has a good view over the garden
This nice 2-person apartment has a beautiful view over the meadows
This cozy 2 persons apartment is located on the first floor