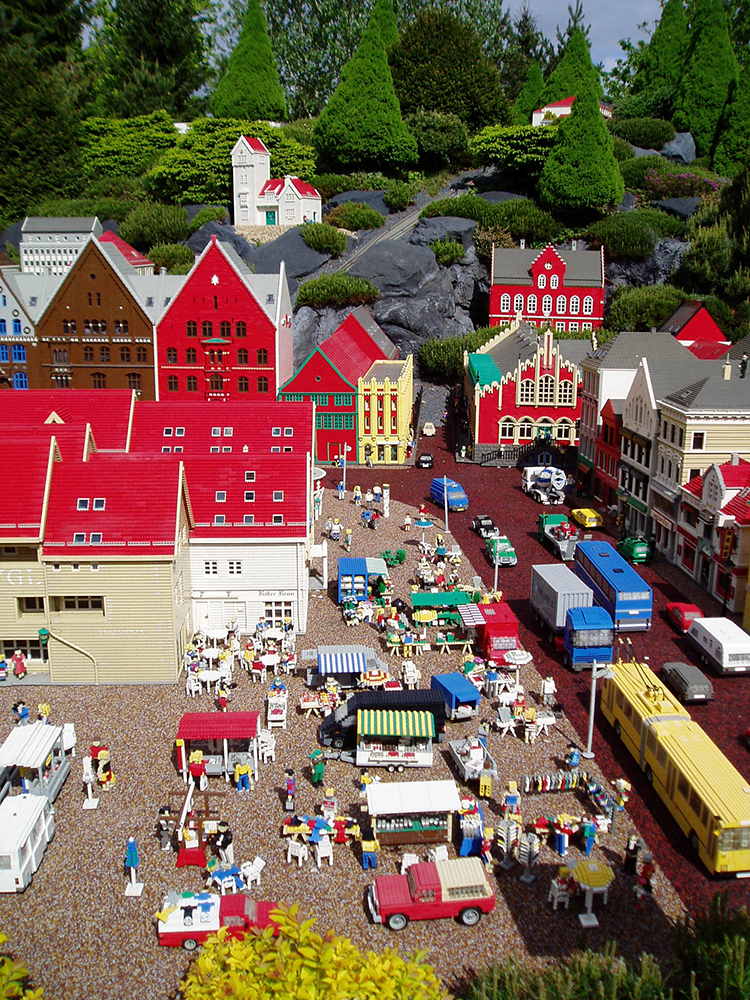 During a stay at Stilbjerg, the surroundings of Varde (and Varde itself) are definitely worth a visit!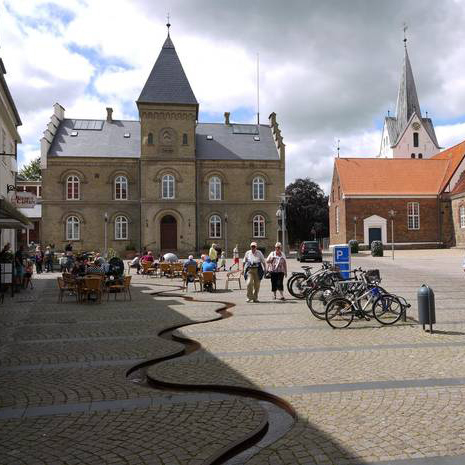 The Centre of the small town of Varde is 5 km from Stilbjerg. A cosy town dating back a thousand years – the town square with the Jacobi church in the centre, is a lovely meeting place, surrounded with various eating places.
Just outside the city centre is Varde Miniby. Here is Varde reconstructed on a scale of 1:10 so 10 times as small as in real.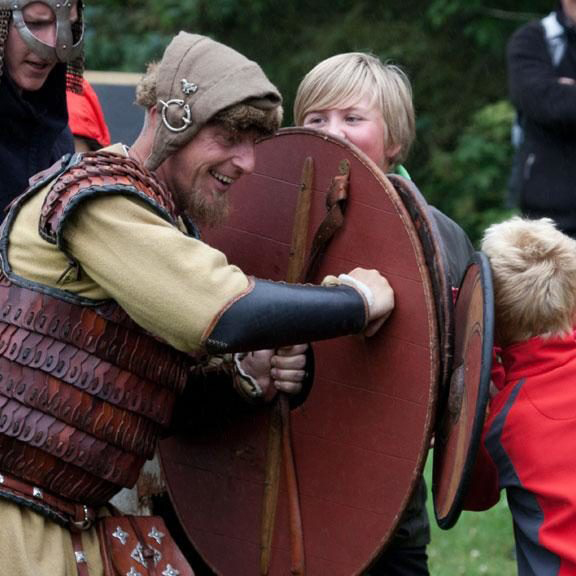 Ribe is the oldest town in Scandinavia. It is an old and beautiful town with nice cobbled streets, and old beam houses. A visit to the Ribe Cathedral is a must. When climbing the tower you will be rewarded with a beautiful view of Ribe and the Wadden Sea.
In Ribe you will also find the Viking Museum, and 3 km outside Ribe, is the outdoor Viking Center.
In this open air Village museum you can imagine yourself as a real Viking.
Fun activities for all ages.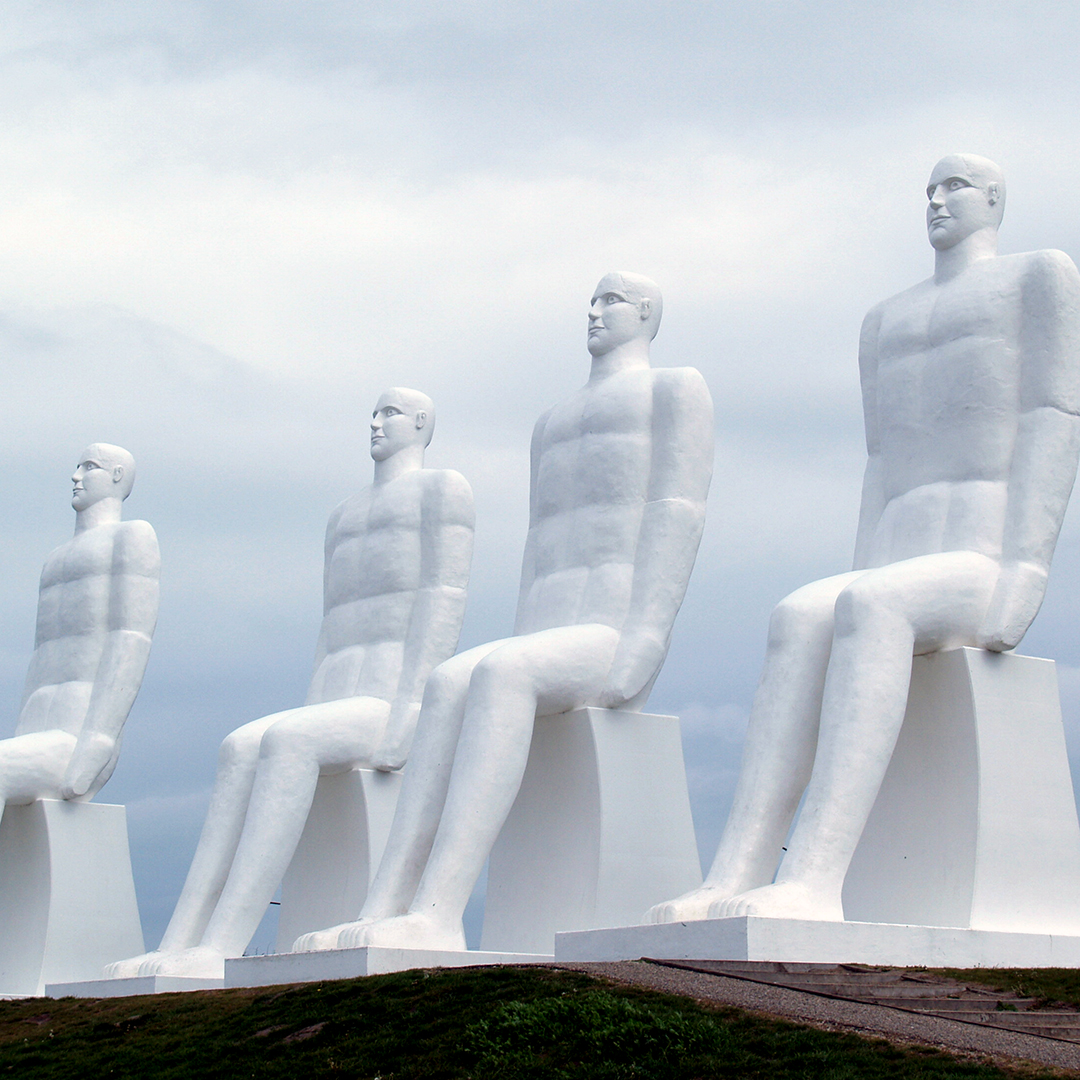 Esbjerg is a harbour city, with a long pedestrian street, with lots of high street shops, cafes and restaurant. Esbjerg is also proud to present Fiskeri og Søfartsmuseet. A Maritime Museum and Aquarium. Here you can also watch the seals be fed. A museum about the hard life of a fisherman, fishing with old boats and skeletons of whales washed up.
Interesting and fun, for adults and children. For the children there is a large outdoor playground, with lots of seating areas for the adults.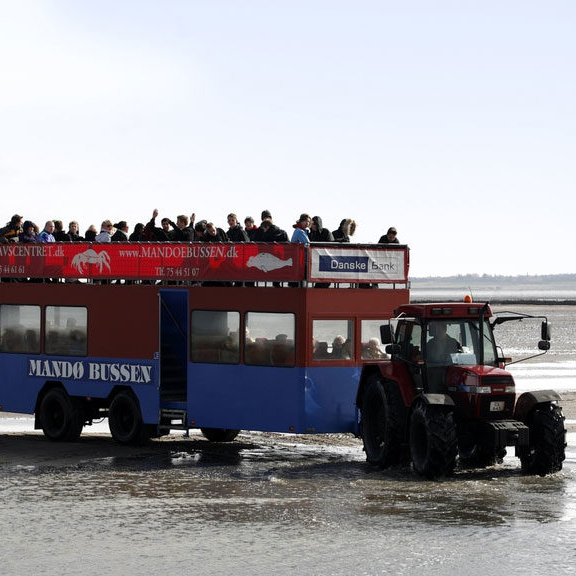 This beautiful Danish wadden Sea Islands are a protected nature area. Mandø you can reach by a special bus which is pulled by a tractor through the water.
Mandø has a beautiful beach and you can enjoy island hiking.
Rømø is joined to the mainland by a bridge. On Rømø you can drive your car all the way down to the sea, on the beach!
The beautiful island of Fanø is reached by a ferry from Esbjerg. Very much worth a visit, the ferries leave every 20 minutes.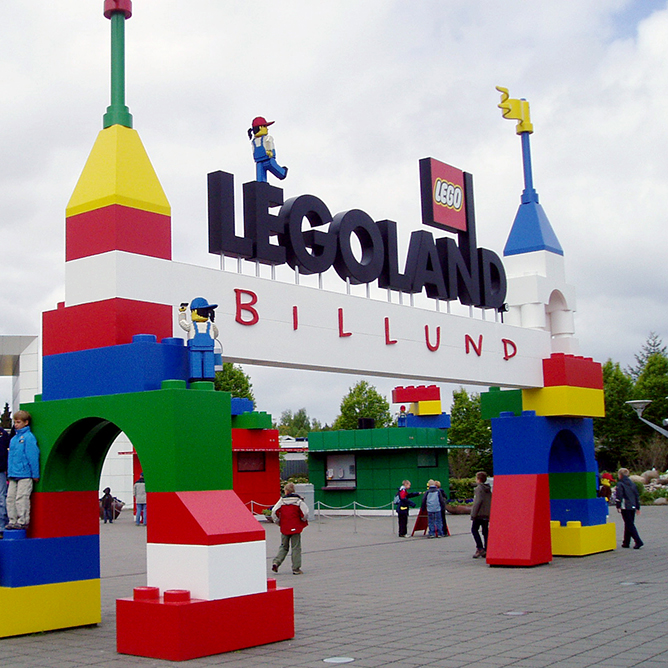 In Billund you will find 3 fantastic attractions:

Legoland: Everything here revolves around the famous Lego bricks and you can see those beautiful Legobuildings all over the park. There is even a Lego world where many large cities have been recreated from Lego.
For the little ones there is a duploland and for the older children there are fun and exciting rides, such as the roller coaster Polar Land.
This is truly a day out for the whole family.

Legohouse: In the impressive, interactive LEGO House in the shape of a gigantic LEGO brick, you will immerse yourself in the more than eighty years of LEGO history. Here you will find more than 25 million LEGO bricks!
And you can also build yourself. If you feel like building, you can order your food in the Lego cafe which is served by Lego robots.

Wow parken: Is a wonderful outdoor climbing and paradise for the whole family.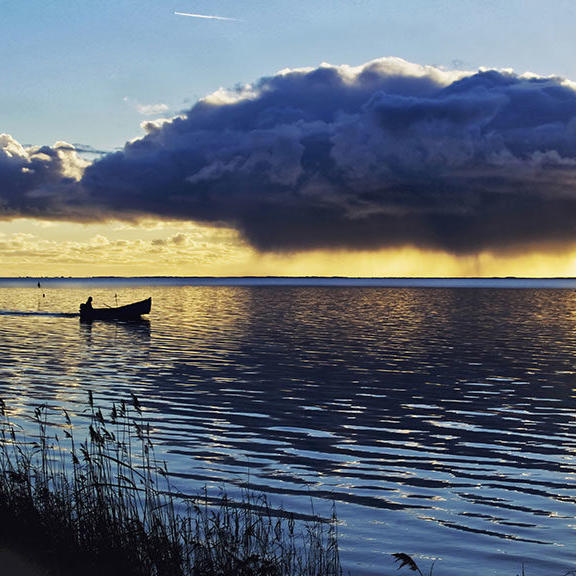 Ringkøbing Fjord is the largest lake in West Jutland. Different bird species are living here.
Close to this protected area are the beaches of Hvide Sande and Søndervig Beach where you can relax for the day.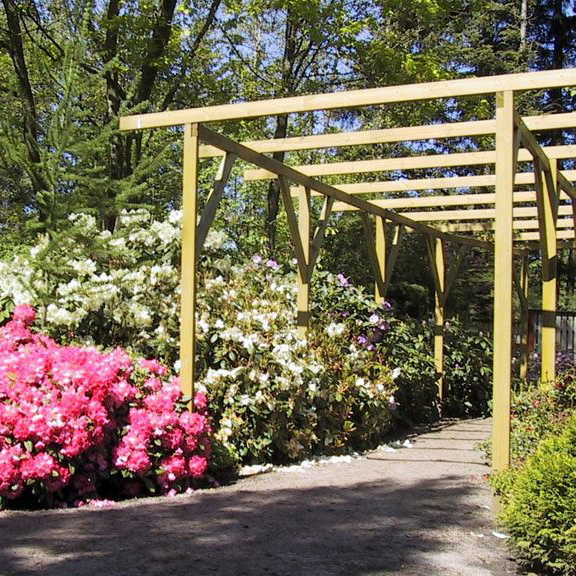 10 km from Stilbjerg is located the results of a nature lover. A desire to grow plants from the whole world, to gather them and to see them grow in his own garden.
Of course the Danish climate is not suitable for tropical forest, but he has still managed to plant plants that belongs in warmer parts of the world to take root.
Do you like gardens and nature, then this garden is well worth a visit and put your walking shoes on, because the garden is very stretched out.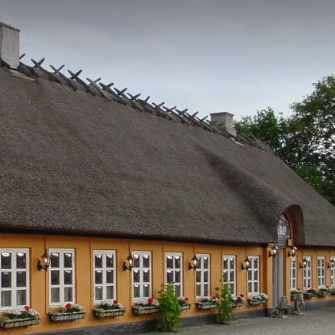 Would you like to eat typical Danish food then this restaurant is a must! Bring a big appetite.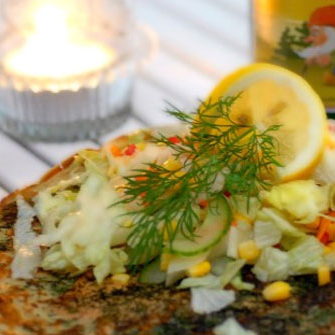 Kvie Sø is a cosy pancake restaurant at the lake Kvie Sø. A day out for the whole family to swim and to play at the playground, walking along the Lake and eating a delicious pancake,both savoury and sweet.
This restaurant is not only specialized in pancakes but also in Belgian beers.